Digital Marketing Strategies and Tactics
Are you wasting time wondering which digital marketing strategies might work for you? As digital marketing continues to evolve, certain strategies have become redundant. In this guide, I'll be going over the most relevant digital marketing strategies and tactics that marketers are using in 2020.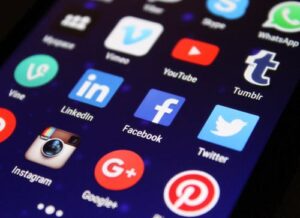 Search engine optimization
Having a website alone doesn't mean that people are engaging with it. SEO is a digital marketing process that involves improving the status of your website in order to rank higher on search engines. The higher your website ranks for terms related to your business, the more likely it is that you'll start seeing leads and conversions coming through your website.
Partnering with an SEO agency or local SEO expert will allow you to tap into the mind of someone who understands how to get the most out of your website. Don't make the mistake of neglecting the performance of your website.
Pay-per-click
While search engine optimization is a great way to generate traffic in the long run, you may not have the time to wait months for the process to kick in. If that's the case, you may be interested in pay-per-click marketing. PPC ads allow you to generate traffic within your monthly spending limit. Whether you're using Google Ads or Facebook ads, you can decide who you want to target and create an ad that will push people to your website. When you invest in an excellent web design, you increase your chances of seeing conversions on those PPC metrics.
Social Media Marketing
Organic social media marketing is still one of the most effective ways to bring traffic to your website. If you're a business or brand that creates content to promote, you want to ensure that you're doing your best to get your content across as many platforms as possible.
It's important to understand that not everyone uses every social media platform. By posting your content on each platform, you're casting your net as wide as possible.
When posting on multiple social networks, make sure you adhere to their posting recommendations and guidelines. Your images should be formatted correctly.
As social media continues to evolve, you need to adapt your posting efforts. For example, Instagram was originally known as the photo based social media platform. However, they've recently been pushing Instagram TV and Reels, two of their new video formats.
There's also emerging social media platforms like TikTok that seem to be here to stay. When you post consistently on a new social media platform, you have the opportunity to strike first and capture a new audience of people looking for content.
Content Marketing
If you've read any marketing blog post ever, you've definitely heard that "content is king". The reason that content is king is because content is what keeps the user engaged with your brand.
Blogging is a simple and effective way to provide relevant content to your customers. When you, the expert, go out of your way to give people advice, they're going to trust your word for it. Why not create content based around some of your clients most frequent problems and provide a solution? Not only will they appreciate your content, but it can also help save you some time from answering repetitive questions.
Video Marketing
Creating a high-quality video is one of the best ways to drive engagement to a product or service on social media. As humans, we tend to be attracted to images and audio. This is why it's much easier for a video to stand out in a social media feed.
Combining video marketing with your PPC is a fantastic way to generate leads. According to OptinMonster, Video Marketers get 66% more qualified leads per year. Additionally, marketers are seeing a 54% increase in driving brand awareness. (Source- Video Marketing Statistics)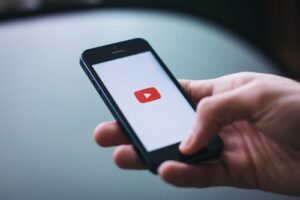 YouTube is by far the most popular video sharing platform. A property that's owned by Google. Having your content on YouTube will give you a nice SEO boost as well. Always include links to your social media profiles in all of your video descriptions. That way, people who really love your content can connect with you for more.
Influencer Marketing
If you're looking to spread the word on a new product, consider hiring some social media influencers to promote your product. Not every influencer needs to have over 100,000 followers in order to be effective. I recommend looking for influencers with smaller followings that are highly targeted.
I think it's important to partner with people who are really passionate about your product, rather then someone who's just looking to promote anything for a quick buck. The best social ads are those that can connect with the influencers audience in a way that isn't too salesy.
E-mail Marketing
Some people say e-mail marketing is outdated, and that couldn't be further from the truth. Building your own e-mail list gives you access to your own highly targeted list of people who want to hear from YOU. While it may seem obvious, some people don't understand the value of their social media followings until they get banned from a social media platform. If you get banned on a social media platform, you'll lose your access to connecting with the audience you've built there. By owning your own list, you can reduce the damage of being banned on any platform, and have more control over how you reach your audience. E-Mail marketing is also a great way to promote to your existing customers.
Re-targeting
If you're frustrated that you've missed out converting your visitors into e-mail sign ups or customers, no worries! You can create re-targeting ads to remind them that you exist. If people aren't converting on your website, you may want to consider updating the copy or design (or both).
Responsive Mobile Website Design
With over 51% of all website traffic coming from mobile devices, having a mobile friendly website design is no longer optional, it's a necessity.
If your website isn't optimized for mobile, your website most likely won't be ranking on page one of the search results pages.
Your website needs to be flexible for all desktops, mobile devices, and tablets. If your website isn't functional on a mobile screen, users will bounce away to your competitors that have a relevant website.
Cross Promoting
Cross promoting or collaborating is an effective way for two or more brands to partner up and create something awesome. Cross promoting could include guest posting, making podcast appearances, hosting a social media live stream with someone, or even promoting a social media giveaway.
When brands come together for the sake of producing content, it's important do something that's fun for fans of both brands. These memorable moments can help establish a lifetime relationship with your new audience.
Understand your brand
People purchase from brands they believe in. When you build your brand with a unique logo, exceptional service, and marketing that drives awareness, you're going to attract the people you want to work with. Good branding helps drive attention and build loyalty.
You need to position your brand in a way that fills a need for the customer. Are you solving a problem? Are you saving time? Are you providing entertainment?
How you position your brand can also determine your prices. Are you a premium or luxurious brand? If your customers perceive you as the top shelf brand, you can charge more for your product. Alternatively, you could be looking to be the cost-effective solution.
Wrapping it up
Digital marketing is a highly competitive field, and it's important to focus on the strategies that align with your business goals. You can use these tactics to help drive awareness to your brand on social media.