How to Create a Twitter Account
Are you wondering whether or not you should sign up for a Twitter account? Twitter is a social network where people can talk about what's happening right now.
It's also a marketing tool that businesses and brands can use to reach their audience.
If you were wondering how to sign up for a Twitter account, continue reading.
How to create a new Twitter account?
To create a Twitter account, you'll need to visit their homepage or download the mobile app.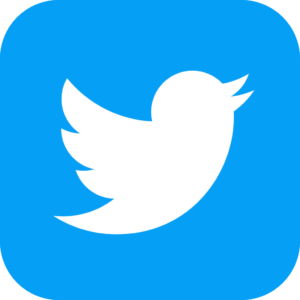 Next, you'll need select create account or sign up. Create a Twitter handle that you want to identify yourself or brand with.
Twitter handle tips – I recommend using your first and last name if you're creating a personal profile. If it's for a brand, you'll want to use your brand name, or as close of a variant to your brand name as you can get. If a Twitter handle you want is taken, consider using an underscore (_) in the beginning or ending of the username. You could also try adding a qualifier such as "the", "its", "im", "real", or "official".
You can decide whether you want to create a Twitter account with your e-mail or a phone number. Note that if you decide to use an e-mail address, it's possible that Twitter will request you to confirm a phone number as well to verify your identity.
Depending on how you chose to sign up, you'll receive an e-mail or text message with a verification code. Use this to confirm your account.
Enter your date of birth. It's important to note that Twitter is not for anyone under the age of 13. If you enter a birthday that shows that you're underage, Twitter will lock your account. They won't unlock your account until you meet the minimum age requirement to continue using the service.
After you confirm your details, Twitter will prompt you to select some interests and accounts to follow.
Once you decide on who to follow, you'll be prompted to fill out your profile details. You can add a profile photo, a header photo, a bio, and a link to your website. This helps people get a better idea of who you are, and what your Twitter account is about.
After you've completed your bio, you're ready to start tweeting! Tweets are a form of microblogging where you can drive awareness to your brand and connect with your audience. Follow relevant accounts and use tweets with hashtags to start building your brand on Twitter.
Additional Resources: